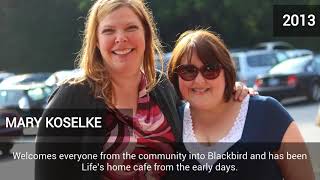 Ideas in Motion Media and our positive news websites and social media networks, ValpoLife.com, PortageLife.com. LaPorteCountyLife.com and NWIndianaLife.com are throwing our 6th Annual GOOD LIFE AWARDS Party! Once again, six really good people who have impacted LIFE in a very positive way will be honored on Wednesday, November 8th with a solid steel award custom designed by Mike Leeson of Industrial Revolution. Check out NWIndianaLife.com for more information about this year's event: http://www.nwindianalife.com/entertainment/gatherings/67113-ideas-in-motion-media-presents-the-6th-annual-good-life-awards-on-november-8-2017 For tickets, check out the 2017 Good Life Awards Eventbrite page: Read more
Ideas in Motion Media and our positive news websites and social media networks, ValpoLife.com, PortageLife.com. LaPorteCountyLife.com and NWIndianaLife.com are throwing our 6th Annual GOOD LIFE AWARDS Party! Once again, six really good people who have impacted LIFE in a very positive way will be honored on Wednesday, November 8th with a solid steel award custom designed by Mike Leeson of Industrial Revolution. Check out NWIndianaLife.com for more information about this year's event: http://www.nwindianalife.com/entertainment/gatherings/67113-ideas-in-motion-media-presents-the-6th-annual-good-life-awards-on-november-8-2017 For tickets, check out the 2017 Good Life Awards Eventbrite page: Read more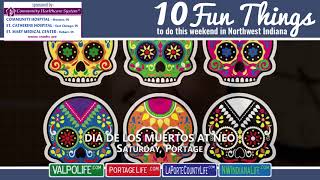 There's still a lot going on this coming weekend even after the fun of Halloween. Whether you're looking to have a night out without the kids, or maybe you think you can dance like the stars? From a comedy show, to even more haunted places to visit, there is still a lot going on in The Region. Bundle up for fun!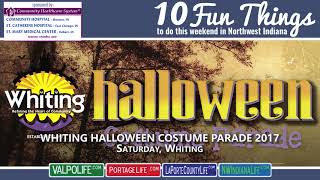 Looking for something to do the weekend before Halloween in Northwest Indiana? We've got you covered with plenty of Trick-or-Treating events, apple picking, a fall nature scavenger hunt, theater shows, and Halloween parties and events! If you're seeking a place to bring the kids to get into the Halloween spirit or get some adult time out on the town, check out all that is going on in the Region this weekend!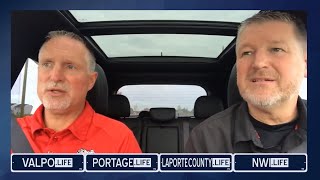 Following "Part One," where Crown Point Mayor David Uran and Ideas in Motion Media Founder Chris Mahlmann cruised through the city's Downtown Square, Main Street and Broadway, "Part Two" focuses on some exciting new projects in progress.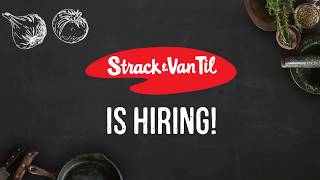 The job fair is taking place Friday, October 27th from 3pm-7pm and Saturday, October 28th from 10am-3pm.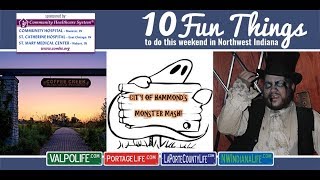 If you're looking for family fun events this weekend, we've got the list for you! This weekend's list includes some spooky activities as well for those of you getting into the Halloween spirit as October moves along. Check out what Northwest Indiana has to offer and whether you're looking for some wholesome family fun or getting your scare on, we've got you covered this Fall! Visit www.NWIndianaLife.com/67318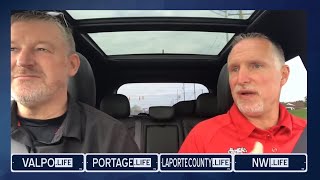 Crown Point is known as the "Hub of Lake County" and that certainly showed as our latest "Life in the Streets" video featuring Crown Point was so packed, it needed two parts! Mayor David Uran hosted Ideas in Motion Media Founder Chris Mahlmann for a tour of all the things happening throughout his city, including the famous Downtown Square, the future of the Southlake YMCA, the SpartaDome and athletic fields and road improvements. It really showcases who Mayor Uran is and how he runs his city.
Ideas in Motion Media has partnered with Steindler Signs on a number of projects dating back to 2009. From car wraps to studio designs, they've been truly innovative in creating signage that helps the LIFE sites stand out. In Summer 2017, they unveiled the latest design for our company's signage in front of our office in Valpo! See what went into the sign here: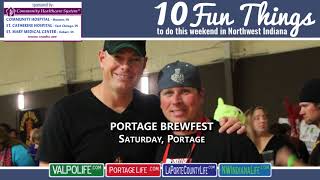 September is here and the time to be heading outside and enjoying some great fall weather is coming in strong! How do we know? Popcorn, Apple, and Fall Sports festivals are all in the air, along with some other great events taking place in Lake, Porter, and La Porte Counties. Check out more details on the great line-up of events we have this weekend on NorthwestIndianaLife.com: http://www.nwindianalife.com/66745