It was announced at the April 16, 2013 School Board Meeting that former Valparaiso High School boys' basketball head coach Joe Otis will now take the lead job in the school's girls' program.
The move was unexpected news to many Valpo basketball fans, including longtime Vikings hoops historian John Knauff. Knauff expressed some surprise with the decision, but ultimately has confidence in what Otis brings to the table as a coach.
Portage High School standout basketball player Nicki Monahan has agreed to continue her education and collegiate basketball career at Indiana University Northwest beginning in the Fall of 2013.
During her senior year, the 5' 9" shooting guard grabbed headlines in Northwest Indiana as she approached the Portage Girls Basketball all-time scoring record, eventually surpassing the mark on senior night at Portage High School in January in front of a capacity crowd. Monahan has totaled 1,157 career points for the Indians.
What is Mudathlon? Mudathlon® offers an adventurous off road run that is uniquely challenging and focused on fun from start to finish. Mudathletes® will navigate a 3 mile course with 40 obstacles, including the Mud Slide®, Cargo Net Climb®, and the 100 Yard Long Mucking Mud Pit®. This is followed by an outstanding Post-Race Party where the brats are smoking, the music is jamming, and the beer is flowing.
Maybe participating is not for you…But you can be a part of the crew!
A highly respected coach who won more than 500 games at the helm of the Purdue men's basketball program and left an indelible mark on generations of Boilermaker student-athletes, Gene Keady has been elected to the National Collegiate Basketball Hall of Fame as part of its seven-man induction class of 2013.
Joining Keady in this year's induction class are former United States Congressman Tom McMillen, 1977 consensus National Player of the Year Marques Johnson of UCLA, coaching legend Rollie Massimino, Bob Hopkins of Grambling, George Raveling of Nike and George Killian of FIBA. In addition, the barrier-breaking 1963 Loyola University (Ill.) team will be the first team inducted into the Hall of Fame.
Hey Mudathletes! How are you doing? We wanted to reach out and let you know about some awesome updates and exciting new things in store for 2013. So let's get to it:
New Premium Items: In 2013 we have replaced our Mudathlon mug and bandana with a can't beat slap on can koozie (yes, just like the 90's bracelets) and a great car decal! As always parking and spectating are FREE and your registration also includes Post-Race Cookout, ice cold beer for registered participants 21 and over, awesome medal which doubles as a bottle opener, commemorative t-shirt and a chip timed event.
The Indiana Basketball Coaches Association has announced its postseason basketball accolades, with Northwest Indiana well represented after another tremendous season of hoops in the Region that concluded with Bowman Academy bringing home the Class 2A boys state title.
Mike Schlotman of Munster is a member of the Senior All-State First Team squad, while Crown Point's Tom Bardeson, Munster's Nate Bubash, Andrean's Skyler Moss, Valparaiso's John Mosser, Andrean's Nick Davidson, Lake Central's Mike Miklusak, Michigan City's Ryan Taylor, Merrillville's Zoran Talley, Bowman Academy's Antonio Pipkin and Merrillville's B.J. Jenkins notched Honorable Mentions.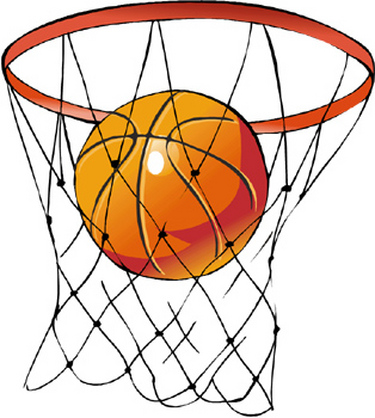 Tourney, sporting events positively impact region's economy
Valparaiso, IN (March 18, 2013) – The Lutheran Basketball Association of America will be hosting their annual championship tournament in Valparaiso March 22 through March 24. The event, which was first hosted in Valparaiso in 1971, brings 64 teams comprised of boys and girls in middle school from all over the nation to battle on the basketball courts for top honors.
This annual sporting event books 2,400 hotel rooms throughout Lake and Porter County, contributing $250,000 in hotel revenues alone to the South Shore.
NWIndianaLife.com, part of the Ideas in Motion Media network of all positive news and stories of Northwest Indiana, has joined as the lead regional sponsor of the 2013 Mudathlon - Northwest Indiana, one of the biggest and dirtiest racing events to take place in Northwest Indiana each year.
The partnership of NWindianaLife.com and the Mudathlon will bring good news and good times together in a fun filled, mud-covered, online, social media, and live event partnership.
How was the jump to Purdue?
It was a crazy year to be honest. It was something that I wasn't ready for in terms of the success we had. If you really look at the first part of the season we lost Wafford, who was not good. We Iowa State got last in the Big 12 and we lost to them. And we almost lost to Missouri State. It was out in Las Vegas in this tournament right before Christmas. The season was a disaster up to that point. But then we started winning some games, lost a close one to Michigan State and then won like 13 or 10 games in a row in the Big Ten. We became ranked and it was just so unexpected.
What are some of your first memories with basketball?
I remember in 1994 going to the semi state and state finals. I don't remember the games very well but I remember being there. I was five years old so obviously it's not like I really remember details. I remember watching Bryce and Tim Bishop play and thinking "Hey this is something I would really like to do." My parents always took me to the Valpo High School games so I was watching guys like Joe Nixon or Scott Volt, the guys from 1994 on until I got to high school.
Wednesday was an eventful evening for the Portage gymnastics team as the Indians celebrated their seniors, shattered two school records and capped off an undefeated regular season all in one night.
Portage defeated Chesterton 112.65-108.675 behind strong performances by senior Mackenzie Barcelli, who placed first in all-around and floor, and Danielle Solis, who won the vault.